On November 8th, CFJC staff attended the California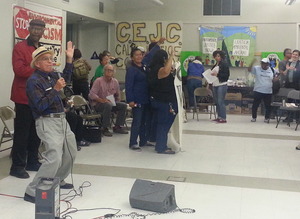 Environmental Justice Coalition's founding conference in Kettleman City. Nearly 50 organizations from across California gathered to learn about one another's work and discuss how we can collectively support each other. Throughout the conference attendees underscored the value of CEJC as a united front because of the power we bring to California's environmental justice movement as a whole.
You can listen to a short piece on the conference from KPFA and KFCF/Pacifica radio, and check out photos from the event on the CEJC's Facebook page.